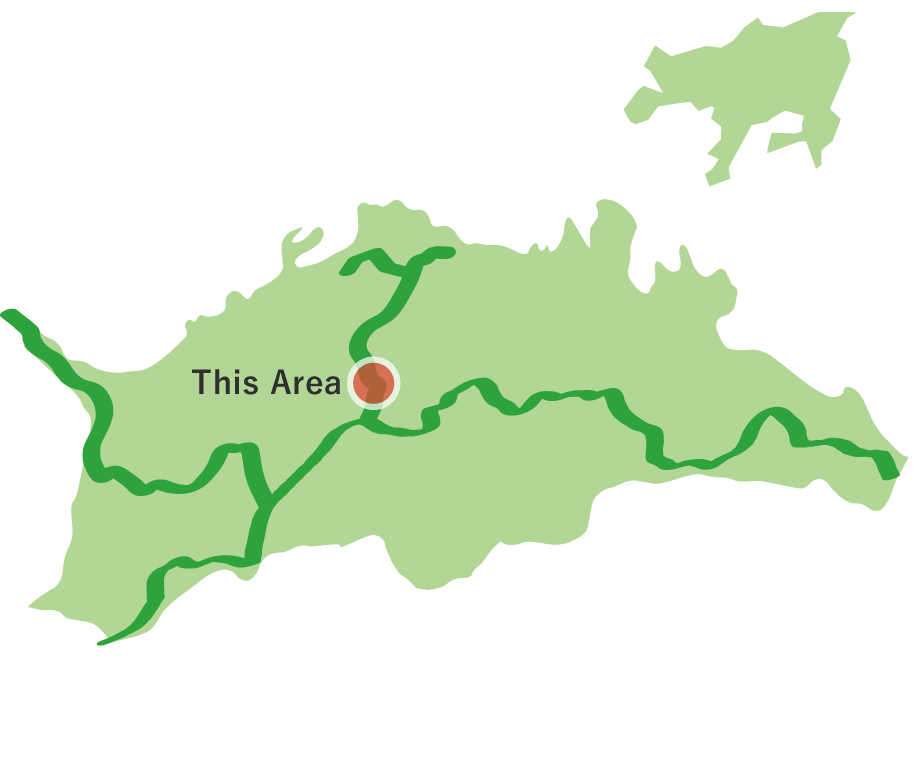 Takanbo-san Midori Route
This hiking trail goes around the foot of Otakamibo (commonly known as Takanbo-san), the designated nature conservation area of the Prefecture. A scenic mountain hamlet awaits you!
Takanbo-san Midori Route(14.1km)
Spots to photograph
Signpost in front of Koukiji
If you wish to receive a certificate, please take a photo that includes yourself at the designated photo point for each course.
Nearby sightseeing spots
Nagasumibashi

This bridge spans over a class A river called Doki River. If you go up south for about 10 km, along the Doki River from here, you will find the famous hot spring, Mikado Onsen, nestled amongst the mountains and the trail entrance to Mt. Daisen, locally called "Sanuki Daisen."

1

Kongouji

The Sango (honorific mountain name prefixed to a temple's name) for this temple is Ishibotokeyama. This temple flourished from the end of the Heian period to the Kamakura period and was called Kongoin Kinkazan Soji. Roof tiles and bronze mirrors from the Kamakura period that were excavated from its premises are now kept in the temple.

2

The Statue of Saigyo Hoshi

Right next to the trail, there is a charming enclosure enshrining the stone statue of Saigyo Hoshi. Saigyo was a great poet from the late Heian to the early Kamakura period. Feeling a sense of ephemerality, he became a monk at the age of 23. With his main residence at Koyasan (Ise in his final years), he traveled to Mutsu, Shikoku, and other regions and left his mark in various regions of Kanagawa Prefecture.

3

Bodaiin Koukiji

This temple is located on a small hill and offers spectacular and scenic views. In the temple premises, if you go towards the north, you will see 88 mini shrines on either side of the route and statues of Ojizo-san lined up along the road.

4

Takinomiya Temmangu

This temple enshrines Sugawara Michizane-ko, who lived here as the provincial governor of Sanuki a long time ago. He is widely revered as the God of learning, both inside and outside the Prefecture. You will see many votive tablets praying for admission into educational institutions dedicated to him inside the temple premises. The temple is thriving and is crowded during various Shinto rituals like Baikasai, Usokae (April 24), and Takinomiya Nenbutsu Odori (August 25).