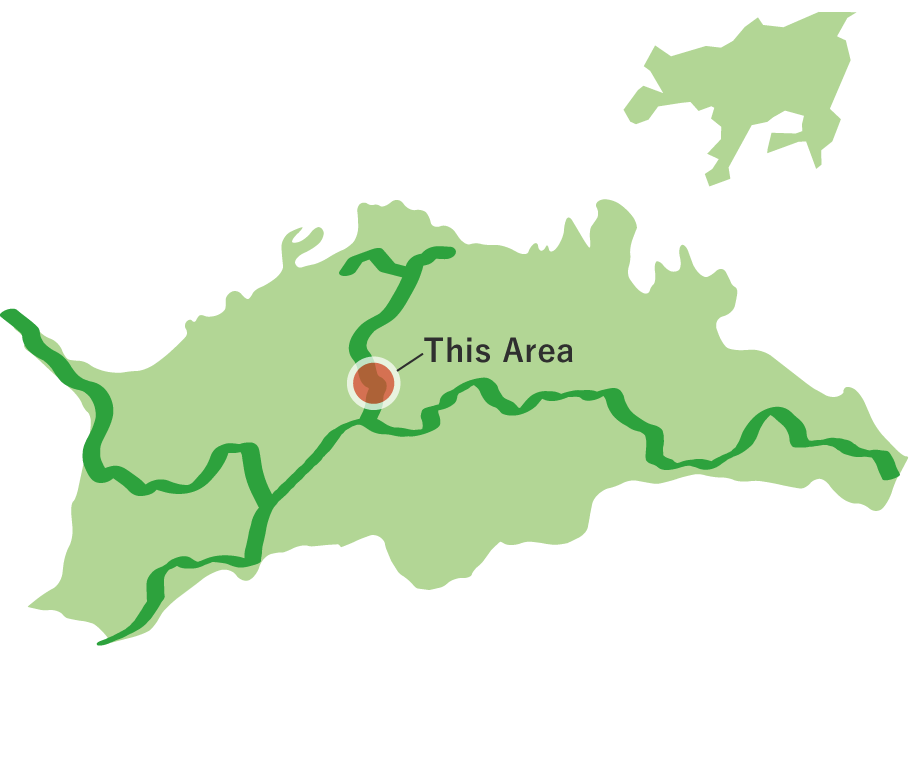 Waterfront Route
Starting with Fuchuko Lake, this trail goes around large and small reservoirs dotted about the region. The Kanagawa Maizo Bunkazai Center is also on this route.
水辺のみち(11.1km)
Spots to photograph
Information board in the Fuchu Rest Area
If you wish to receive a certificate, please take a photo that includes yourself at the designated photo point for each course.
Nearby sightseeing spots
1

Takinomiya Temmangu

This temple enshrines Sugawara Michizane-ko, who lived here as the provincial governor of Sanuki a long time ago. He is widely revered as the God of learning, both inside and outside the Prefecture. You will see many votive tablets praying for admission into educational institutions dedicated to him inside the temple premises. The temple is thriving and is crowded during various Shinto rituals like Baikasai, Usokae (April 24), and Takinomiya Nenbutsu Odori (August 25).

2

Fuchuko Lake

This is the largest dam in the Prefecture, in terms of both size and water volume! You will see waterfowl playing on the lake throughout the year. The scenery and greenery around the lake also change with the season.

3

Fuchu Yamauchi Kawaragamaato

Judging from the tile pattern and clay used as the raw material in the excavated roof tiles, this tile kiln is considered to have been used to produce the roof tiles used in the construction of the Kokubunji and Kokubunniji temples that are about 1 km to the east. The kiln remains in almost perfect condition even today.

4

Kokubunji

The Sango (honorific mountain name prefixed to a temple's name) for this temple is Hakugyusan. This is the 80th temple in the pilgrimage.