Shikoku Karst Route No. 3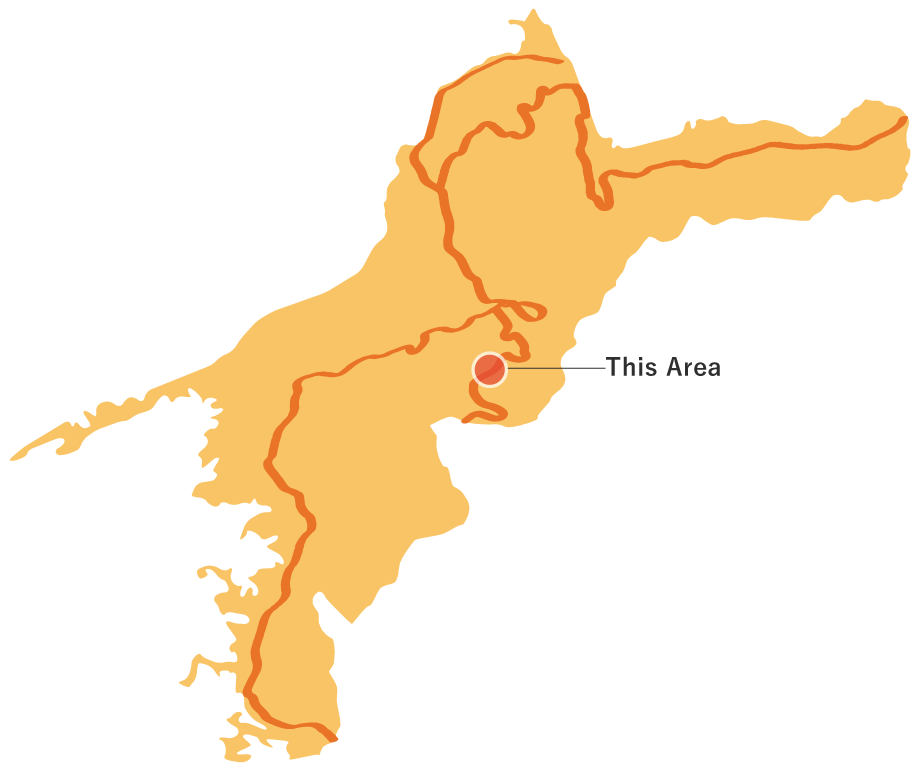 Shikoku Karst Route No. 3
This is a long-distance course covering a total length of 21 km that allows visitors to enjoy nature, including beech forests and ravines. The starting point, Kumakogen Highland Park Mikawa, is known for its hydrangeas, and from here the route heads for the Odamiyama Valley. Along the way, there are few people, and you can enjoy expressive forest bathing, including the chirping of birds. Odamiyama Valley is a place where visitors can enjoy nature throughout the four seasons: fresh greenery in spring, summer camps, autumn leaf peeping in fall, and skiing in winter. However, please note that there are no stores, vending machines, or other places where food or other provisions can be purchased along the way.
Shikoku Karst Route No. 3(21km)
Spots to photograph
Odamiyama rest area
If you wish to receive a certificate, please take a photo that includes yourself at the designated photo point for each course.
Nearby sightseeing spots
Kumakogen Highland Park Mikawa (formerly Mikawa Ski Resort) Rest Area

The former Mikawa Ski Resort was one of the largest in Shikoku, once existing in Kumakogen Town, Ehime Prefecture. Located in Shikoku Karst Natural Park, the famous site offers a view of approximately 4,000 hydrangeas. In addition, the parking lot is used as a stadium for gymkhana and other competitions.

1

The Windmill of Tsuyumine

Climb up through the beech forest to get a good view. In the distance, you can see the windmill (wind power) in Tsuyumine, Kumakogen Town.

2

Hojiga Pass

The area near Hojiga Pass is on the border between the former Mikawa Village and the former Oda Town, and you can enjoy nature to your heart's content. There are few pedestrians, and occasional encounters with wild rabbits and other animals. Enjoy a walk in the deep mountains where the chirping of small birds will touch you.

3

Abandoned house

The old residence is abandoned. As if time has stopped.

4

Oda Ski Resort junction

There's a junction with the Oda Ski Resort and the Shishigoe Pass area. When driving to the Oda Miyama Valley from the Matsuyama area, it is easier to meet and depart and such from the Oda Ski Resort and Shishigoe Pass direction. Please note that the Mikawa area (prefectural road Mikawa Yanagidani Line) is partially unpaved and difficult to meet and depart from that section.

5

Odamiyama Valley

Odamiyama is located in a national forest located at an altitude of 750 to 1560 m above sea level, and belongs to the Shikoku Karst Prefectural Natural Park. It stands out as a beautiful scenic spot even in Uchiko Town, which is rich with nature. The Oda Miyama Valley has autumn foliage from late October to early November. Giant trees like ash, zelkova, maple, fir and hemlock are visible from the promenade. The highlights are a beautiful clear stream and five-colored stones including red stones. Enjoy fresh greenery from the end of May and fireflies and playing in shallow waters from the beginning of July. It is a place where you can feel the power of nature as you watch the landscape change colors along with the trees and flowers of the four seasons.

6

Akisada Buchi

A dragon supposedly lives in it, and there is a legend that when a stone is thrown in, the dragon gets angry and makes it rain.

7

Goshiki Riverbank

As its name suggests, it was named based on the brightly colored riverbank. Various river stones give color to where you walk. Look up and you'll see the colors of the seasons such as fresh greenery and autumn foliage. Nature's colors envelop visitors.

8

Mawari Iwa

The rock was supposedly slowly turned over by repeated floods, and in the course of hundreds of years, it came to rest in its current location.

9

Parking lot

There are flush toilets and a parking lot, and it is the base site for sightseeing at Oda Miyama. The river feels very close from the low-water crossing leading to the promenade.

10

End point

There is an information board. The left bank (opposite bank) side of Oda Miyama Valley has a promenade (Shikoku Nature Trail) of about 1.2 km.