Route to Yachi and Sakawa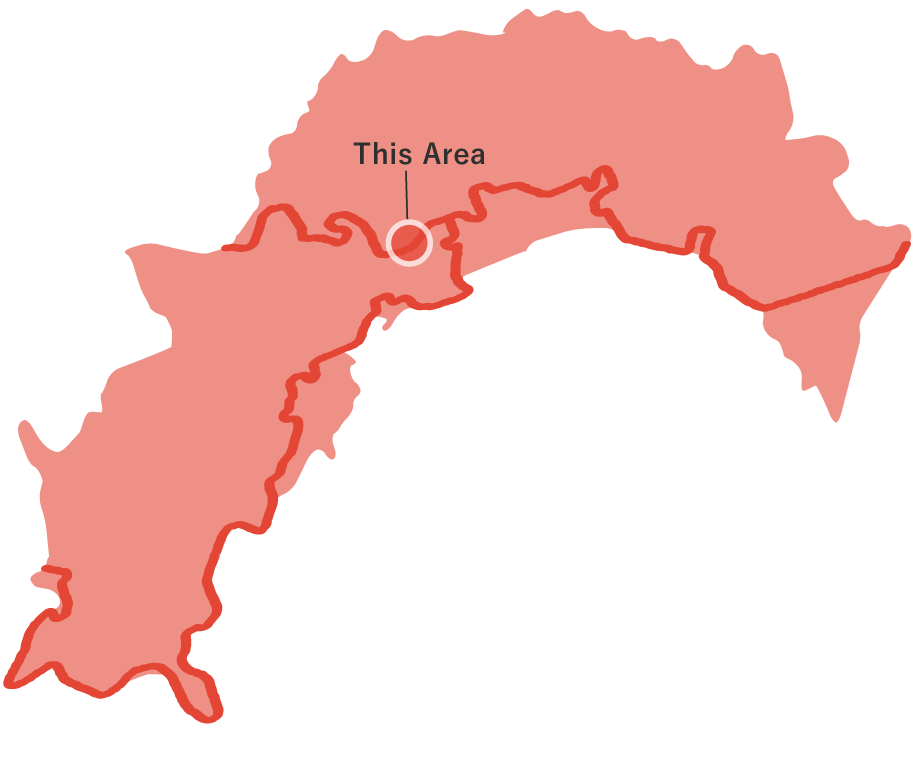 Route to Yachi and Sakawa
This is the starting route of a course that branches off from the Shikoku Loop Course and passes inland to Ehime Prefecture. This route passes through the village forest of the village of Hidaka, Tosa, and Sakawa. Visitors will be able to easily see the beauty of the formations created by nature, such as the Saruda-do Cave in Hidaka and the Naumann Karst in Sakawa. Visitors can also enjoy many historical landscapes and historic sites along the route, such as the Niomon Gate at the site of Hokke-ji Temple in Tosa and the streets of Sakawa, where botanist Tomitaro Makino was born and raised.
Route to Yachi and Sakawa(16.2km)
Spots to photograph
Place name board of "Sakawa Naumann Karst"
If you wish to receive a certificate, please take a photo that includes yourself at the designated photo point for each course.
Nearby sightseeing spots
1

Hachimangu Shrine Castle

It was relocated as Hachiman Castle when Toki Castle Lord Beppu Hikokuro built the castle in 1329. The Hanatori Tachi Odori dance, dedicated to the autumn festival on October 15, has been designated an Intangible Folk Cultural Asset of the prefecture.

2

Saruda-do Cave

This limestone cave, 1,400 m long, is inhabited by bats, juvenile fish, and other sightless vestigial animals. The cave's course is a relatively easy 150 meters, and is fun and thrilling because it has not been modified much beyond the hanging of steel plate bridges and ladders. Be sure to wear clothes that can get dirty, carry a flashlight, and refrain from entering the cave alone.

3

Sakawa Naumann Karst Rest Area

This is a smaller-scale karst with a dense exposure of peculiarly shaped limestone rocks, which is rare even in the prefecture. The name Naumann was given in 1986 in honor of Edmund Naumann, a German geologist who introduced Sakawa to the world as a treasure house of geological research in the middle of the Meiji period.

4

Sakagura no machi (sake-producing area)

Sake breweries and stores from the end of the feudal era still remain.

5

Wooden Kongorikishi guardian statues

These statues of Kongorikishi have been handed down as the Niou statues of Yatsuji Hokkeji Temple, and now only the Nioumon gate and two statues remain. The artwork has the characteristics of the Kamakura period and is made of Hannoki wood. The artist is unknown, but it was reportedly made by Unkei.

6

Makino Park

This is a cherry blossom viewing spot named in honor of Tomitaro Makino, and in spring, the entire mountain is covered with cherry blossoms, attracting many cherry blossom-viewing visitors. From the observation deck, visitors can enjoy a panoramic view of the city.

7

Seigenji

The Sango (honorific mountain name prefixed to a temple's name) Ryufuchiyama is a famous Zen temple founded in 1603 as a ancenstral temple of the Sakawa Ryoushufukao family. It is one of the three most famous gardens in Tosa, along with Jodaiji Temple and Chikurinji Temple.