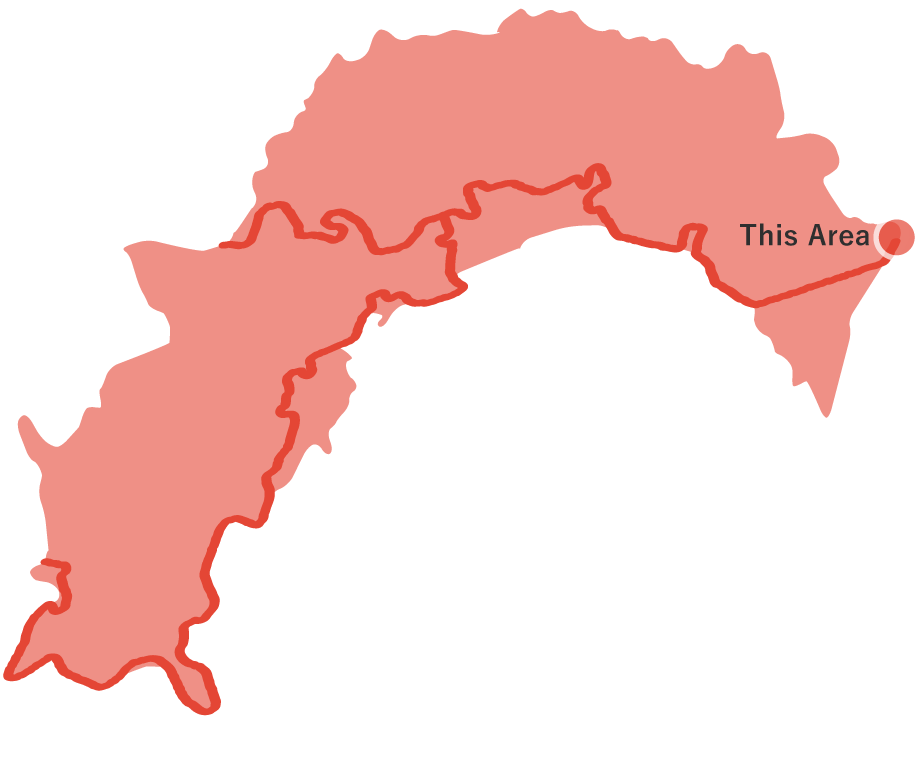 Kannoura Ponkan Road
This trail is the starting point of "Shikoku Road" in Kochi Prefecture, and the paved road continues for 2.5 km. Right away you will cross the "Kannoura Bridge", and everyone will be surprised how high the bridge is. "Kannoura Ponkan Road" stretches along the national highway here, providing a view of coastal scenery such as Shirahama Beach and Ikumi Beach, which is famous for surfing, as you walk further south. Shirahama Beach is a shallow beach made up of small white sands, and is visited by many people from within and outside the prefecture. From December to February, a shop opens to sell ponkan oranges, a local specialty and the origin of the road's name. Give them a try.
Kannoura Ponkan Road(2.5km)
Spots to photograph
Signboard of "Shikoku Road Starting Point"
If you wish to receive a certificate, please take a photo that includes yourself at the designated photo point for each course.
Nearby sightseeing spots
1

Shirahama Beach

The vast, shallow beach with calm waves is very popular for swimming and camping. At the entrance of the beach, there is the "Umi-no-Eki Toyo-cho", which was reopened in January 2014, and is used by many tourists. In addition, in December 2021, the DMV (dual mode vehicle = vehicle that can run on both railroad and road) started operation, and has garnered attention as transportation for local residents and a tourist resource.

2

Ikumi Beach

It is one of the best surfing spots in western Japan, with a reputation for good wave conditions, and attracts many surfers from within and outside the prefecture as well as overseas. It is well-known as the best place for surfing, and national competitions are held there.

3

Kannoura Port

Since the 1950s, ferries to the Hanshin area have arrived and departed from this natural port, but the route was canceled in June 2005 and the regular passenger service that lasted about 50 years has disappeared. Although there is a lighthouse on the hill at the port, it is currently off-limits.