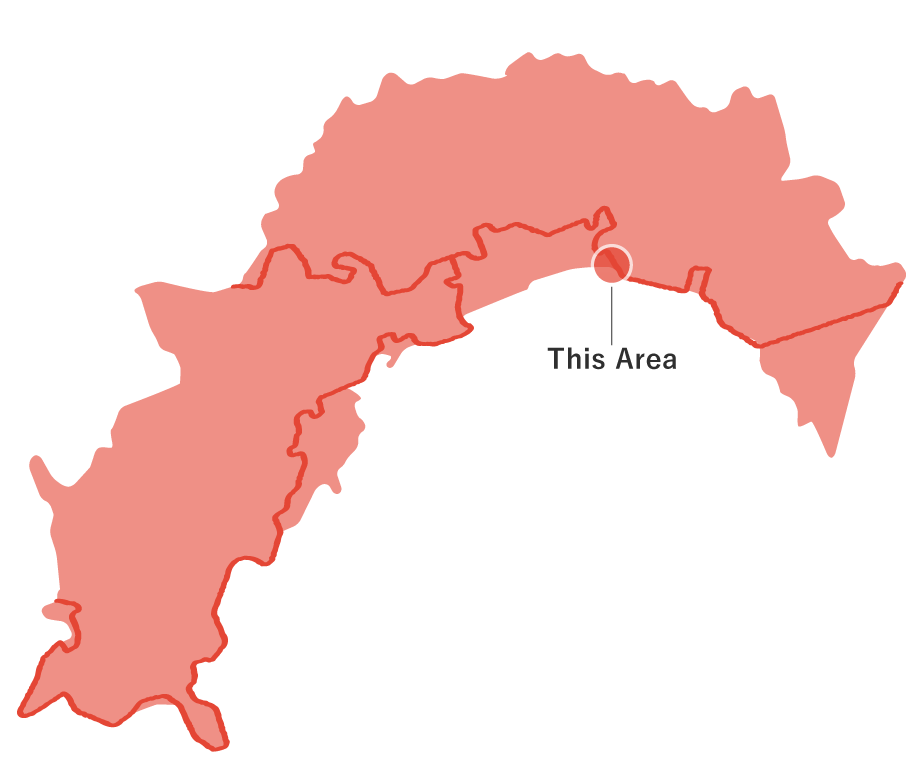 Greenhouse Route
On this course visitors can enjoy the rural scenery spreading out across the Kochi Plain, from Mount Tsukimi Children's Forest through the ruins of Hokyoji Temple to finish at Dainichiji Temple (number 28 on the Shikoku Pilgrimage). At Mount Tsukimi Children's Forest visitors can get a sweeping view of the magnificent Pacific Ocean. From there the path proceeds to farmlands with greenhouses standing in rows. Heading north along the Koso River, ruins of Hokyoji Temple will come into view. This temple was once associated with Tosa's famous Kosokabe Clan.
Greenhouse Route(11.0km)
Spots to photograph
rest area on the summit of the rockslide at Tsukimiyama Children's Forest
If you wish to receive a certificate, please take a photo that includes yourself at the designated photo point for each course.
Nearby sightseeing spots
1

Mt. Tsukimi Children's Forest

Mt. Tsukimi, also called Mt. Himekur, is famous as the site where Emperor Tsuchimikado took up his hermitage. Within the roughly 20 hectare grounds of the Children's Forest is a recreation area surrounded by nature comprising of five zones, including the History Forest and the Meeting Forest. There are also athletic fields and campgrounds, not to mention a scenic overlook where one can get a sweeping view of the Pacific Ocean.

2

The Ruins of Hokyoji Temple

Built by Kosokabe Chikayasu (the younger brother of Chosokabe Motochika) to be the Kosokabe Clan's family temple, this ruin has been designated as a historical landmark. Currently only the Kannon Hall and Gion Shrine remain, but they say that originally the grounds were about 2 km2.

3

Koso Castle Ruin

These ruins were once the castle of Tosa's famous Kosokabe Clan, who prospered here for 400 years. The founder of the clan, Taro Akidori, came to this land in 1193 as the heir of Nakahara Akie, having been appointed steward of Sogabe and Shinnen Ryogo.

4

Noichi Zoological Park of Kochi Prefecture

At this zoo the animals' natural environment has been reproduced as much as possible without using cages or pens. Roughly 110 types of animals, including giraffes, red pandas, and shoe-billed storks, live vibrantly in their natural state.