Tokushima Roads of Shikoku
Bamboo Groves and the Scent of Sudachi Citrus Road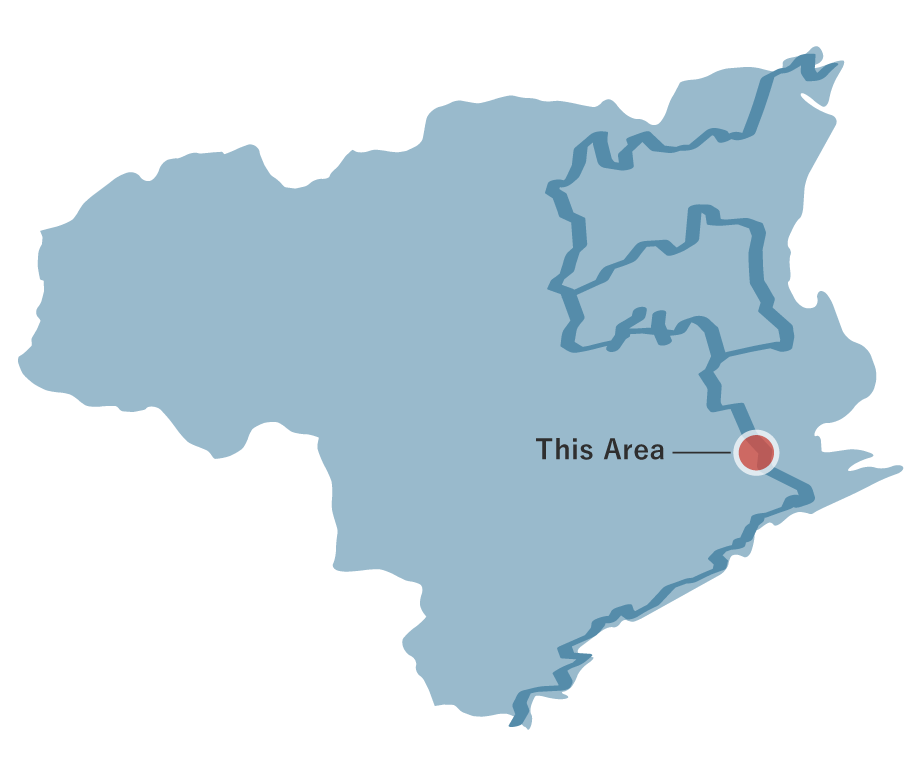 Bamboo Groves and the Scent of Sudachi Citrus Road
Walk approx. 800m along the road from the starting point near Wajiki Roadside Rest Area on National Route 195 to exit onto the mountain road. Descend down the pilgrimage route that is surrounded by bamboo, Japanese cedars and other brush from Onetoge for approx. 1.5 km and you will exit out onto the road. If you continue walking through this flat, country terrain for approx. 2.0 km, you will arrive at the 22nd temple of the Shikoku 88 Temple Pilgrimage, Byodoji Temple. Walk approx. 3.5 km along Prefectural Route 284 (Yamaguchi Kaneuchi Line) towards Tsukiyo Omizu Daishi. Once you walk approx. 2.0 km over the mountain pass, you will exit onto Kaneuchi-bashi Bridge, downstream of Fukui Dam. Walk a further 1.2 km and you will reach the end of the course at JR Awa-Fukui Station.
Bamboo Groves and the Scent of Sudachi Citrus Road(11.6km)
Spots to photograph
The sign at One Pass
If you wish to receive a certificate, please take a photo that includes yourself at the designated photo point for each course.
Nearby sightseeing spots
1

Wajiki Roadside Rest Area

Wajiki Roadside Rest Area is situated along National Route 195. A mountain stream flows close by which you can walk along. The adjoining "Nogiku no Kan" serves hot drinks and light meals and has local specialty items from Naka on show and for sale. You can also meet other drivers here or simply stop to take a break.

2

Otonboyama

Swing by Otonboyama (333 m) from the Onetoge Pass by heading approx. 800-900 m down the mountain road. From this spot, you will have a clear view of the whole of Tachibana Port.

3

Yasaka Shrine

This shrine is known for its deep ties to Japanese puppet theatre because it is where the Nakamura Sonodayu (Okabana) Troupe first performed a sanbaso and puppet theatre show as an offering instead of purchasing a portable mikoshi shrine at the shrine's fall festival in 1805. Seven of the puppet heads used by the Nakamura Sonodayu (Okabana) Troupe were sculpted by the first generation Tengu Hisa and are very valuable puppet heads that have been designated as tangible cultural properties by Tokushima Prefecture.

4

Todoroki Shrine

There are 10 large camphor trees at Todoroki Shrine. These large trees are reported to have been planted in the mid-Kamakura period and are over 750 years old. The circumference of the largest tree measures over 7.08 m. Each of these trees has been designated as a natural monument by Tokushima Prefecture due to the rarity of a cluster of camphor trees all of which are over 600 years old. The grounds of the temple surrounded by these trees are quiet and the solemn atmosphere makes people feel strangely calm.

5

Byodoji Temple

This is the 22nd temple of the Shikoku 88 Temple Pilgrimage. It was supposedly founded by Kobo Daishi in 814 and houses the "Autumn Grass" screen which is made from color painted onto a gold background on paper and designated as a tangible cultural property by the prefecture. This screen is said to have been painted by Kano Naizen and is an extravagant work that realistically depicts butterflies and dragonflies in the autumn grass. North of the hall that enshrines Kobo Daishi, at a spot that is also said to be the origin of the temple, stands the Mirror Well, which is well known for its healing waters.

6

Tsukiyo Omizu Daishi

The large Japanese cedar tree is designated as a natural monument of Anan City. As the largest Japanese cedar in the prefecture, it is 31 m tall, its trunk has a circumference of 6.25 m, and it is said to be 1,000 years old. As all of the branches on this tree grow downwards before turning back up, it is also known as the "sakasasugi" or "backward cedar tree." According to legend, Kobo Daishi carved Yakushi Nyorai and Fudoson and planted a branch here from the cedar he had used to leave the tree for future generations.